Wrestling Should Not be an Olympic Sport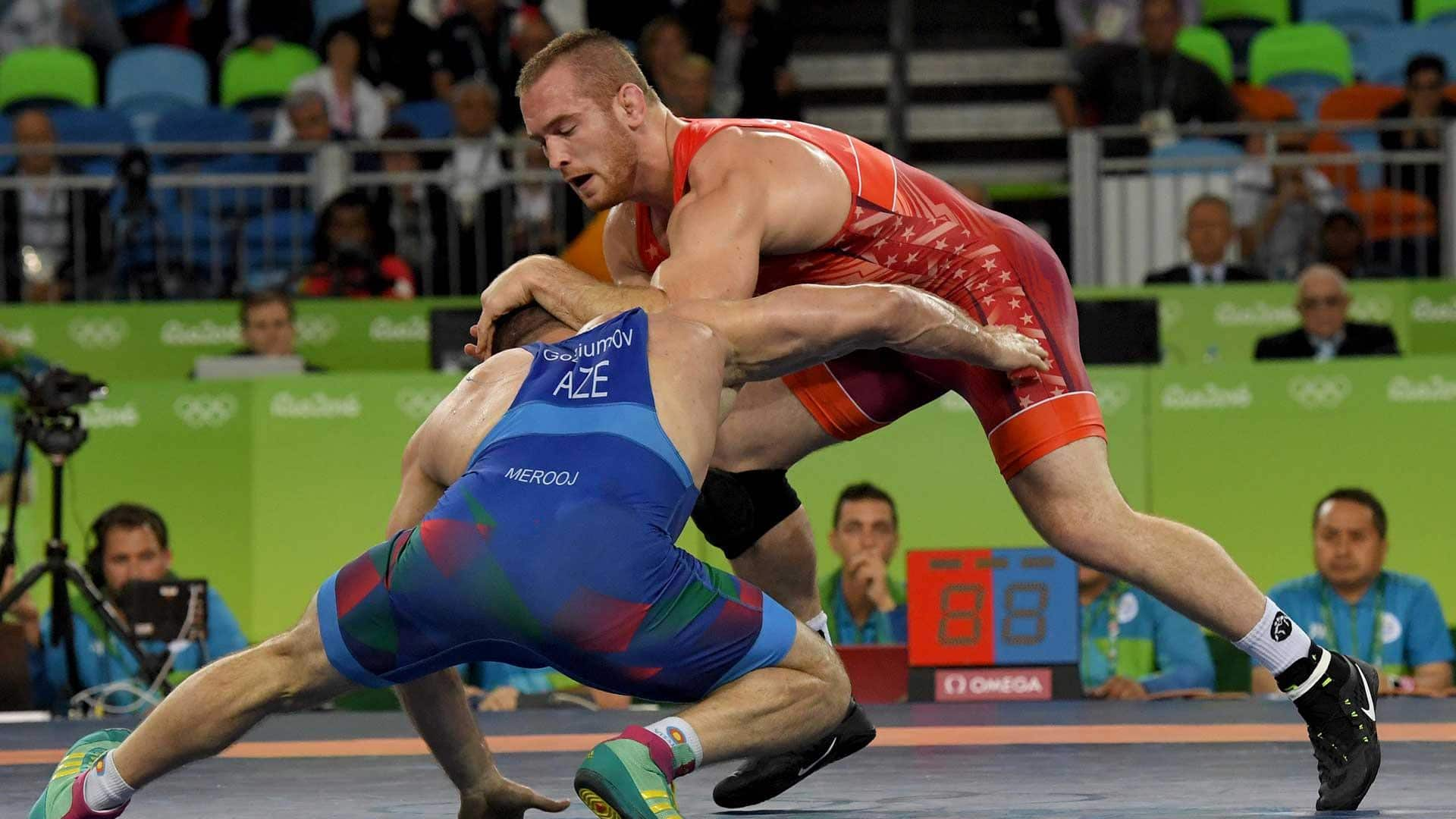 ---
CON (3 arguments)
Define:
wrestling - Greco-Roman and freestyle, the two types of wrestling in Olympic Games
Olympic sport - sport approved by the Executive Committee of the International Olympic Committee (IOC) for inclusion in Olympic Games held every four years.
1.

Wrestling is a unique sport that anyone can participate in, and therefore we should keep it as an Olympic sport because it brings together different people with different backgrounds from around the world.
Warrant:
Because wrestlers participate based on their weight, anyone can participate and be evenly matched. There have been so many Olympic wrestlers with different backgrounds who are all able to participate. For example, Steve Fraser, a deputy sheriff from Ann Arbor, Michigan, was the first American to ever win a medal in Greco-Roman wrestling. He won a gold medal in the 1984 Los Angeles Olympics. Also, Clarissa Chun, a 4 feet 11 inches tall kindergarten teacher from Honolulu defeated a seven-time national champion in the U.S. trials in 2008. This petite, half-Japanese, half-Chinese woman was able to go onto the 2012 London Olympics and win a bronze medal.
Because anyone can participate in wrestling, it a universal sport that many countries participate in. Afghanistan, Austria, Belgium, Bolivia, Cambodia, Cameroon, Macedonia, Mongolia, and so many other countries have competed in Olympic wrestling. Athletes from Finland and Sweden have won 167 Olympic wrestling medals.
2.

Wrestling teaches children important life lessons and helps them become fit.
Warrant:
Many Olympic wrestlers teach children the lessons of perseverance, following your dreams, and not giving up. They teach children that they can do anything if they try hard. For example, Rulon Gardner, the Olympic wrestler who weighed 475 pounds, qualified for the 2004 Olympics again after a motorcycle crash, after dislocating a wrist in a pick-up basketball game and after a snowmobile misadventure led to a case of frostbite and the loss of a toe. Another example is Henry Cejudo. Cejudo was the youngest of six children, born to undocumented Mexican immigrants. He was raised in a fatherless environment and lived in some of the poorest neighborhoods in Los Angeles, Las Cruces and Phoenix. He slept on the floor with the rest of his siblings. Sometimes he had to skip a meal. Yet, he practiced and worked on his wrestling skills endlessly, and in the 2008 Beijing Olympics, he became the youngest American to win a gold medal. I was able to learn a lot of life lessons including hard work, dedication, discipline, sacrifice, and teamwork through wrestling. I was involved in one of the top programs in the country, and decided when I was in highschool that I wanted to be both a teacher and a coach to give back all I had learned," states Travis Gary, a 32 year old high school wrestling coach who wrestled in the Olympics.
3.

Wrestling is viewed by many people and is profitable.
Warrant:
180 countries wrestle, and wrestlers from 71 countries went to London last summer; before they could compete, they had to win some of the toughest qualifying tournaments in the world.
Wrestling scores well on universality: athletes from 71 countries competed last year in London. It requires little - some would say too little - kit, making it more accessible than most other pursuits. And, unlike softball, tennis, or golf (which will reappear in Rio de Janeiro in 2016 after a 112-year absence from the games), it has stuck faithfully by Pierre de Coubertin's amateur ideal. As important, an Olympic gold is to a wrestler the apogee of sporting achievement.